Helmsion, a bright developing industrial company started their venture officially during the hard years of 2009. The company was born because a humble small team came together with big goals and dreams about changing the crane industry. Together, this company grew rapidly and slowly penetrated the market because of their belief in recommending workable and effective solutions. We are a company with a strong dedicated team that beliefs firmly in benefiting our customers with providing results without further hassle and headaches. Helmsion is a leading provider that pushes for total solution on crane equipment, products for special material handlings and steel structure. Helmsion has the know-how and experience in advising as well as providing all kinds of Lifting Equipment that are conformed and compliant to FEM standards and JKKP/DOSH (Malaysia) code of practice. We are one of the few competent firms that are certified and endorsed by DOSH Malaysia.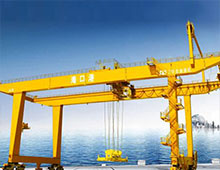 Our Product and Services :
What are the products and services that Helmsion provides?
Helmsion provides a varied series of industrial standard machines. Our selection of top notch products includes:
High performance energy saving single/double girder Overhead Travelling Cranes
Gantry Cranes
JIB cranes
Monorail Hoist
Light Weight Crane with good hoist features
Hydraulic and Mechanical Dock Levellers
We also proudly represent Weihua and are trusted ambassador to the Malaysian market on specific products including the Wire Rope Hoist and Chain Hoist.
The amazing lifting capacity of the Overhead Crane and Gantry Crane can achieve a massive 900t to meet all kinds of project needs – which means less work for you and more productivity and time saving benefits.
So many customers have already benefited from them and that is truly satisfying for us.
With Helmsion, you have an exclusive beneficial access to our hard-working and dedicated technical specialist. We take pride to solve and provide solutions, even if we have to go the extra mile to resolve your issues. We are a proven one-stop solution and you can trust us to upkeep your cranes with a reliable 24/7 services.
Our firm belief and philosophy is that we will provide only the best quality products and services to our clients. Our prices are priced competitively because we belief that clients shouldn't have to pay more to gain access good products and services. Our pleasure is the satisfaction of our customers and we belief that business should be long term and constant. We are always about providing long term services to our customers and value their trust in us.
We aspire to continue to strive and thrive in our industry so that we can be a benefit to our customers and also to improve our customers businesses.